It will be a bigger BMW now and one with a higher model number, but the 2020 BMW 7 Series still reigns supreme over its brand mates as the long-running flagship sedan. Closely technological, engineering and performance trick up BMW's sleeve can be found in this car, making it one of the most sophisticated and advanced vehicles on the road today.
The same could be said for the 7's various flagship sedan competitors, as well as an increasing number of flagship SUVs. Each is superb in its own way, which really makes things like styling, infotainment functionality and driving experience all the more important. Really, it's about what you prefer in a high-dollar sedan.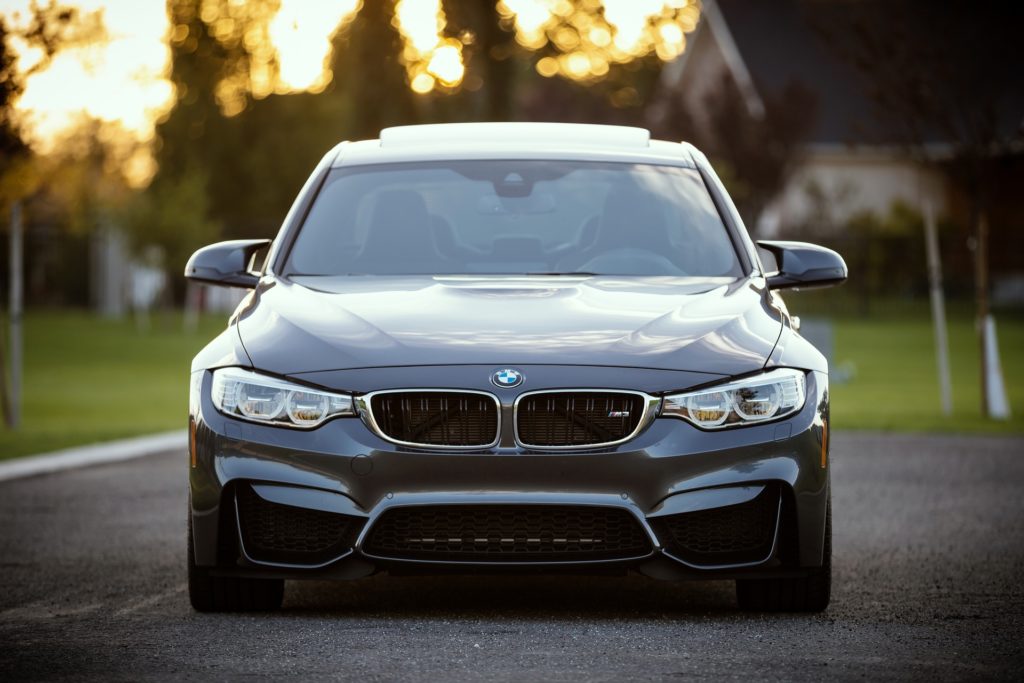 What's new for 2020?
You want a grille? The 7 Series gives you grille for 2020, adopting an enormous pair of BMW kidneys as if saying to its new X7 SUV sibling, "I'm still top dog around here." Indeed, the grille is 40 percent bigger than before. There are other visual changes, too. The headlights have been redesigned with a slimmer profile, and BMW's Laser Lights are now available as an option above the standard LEDs. The hood has been redesigned with slightly more aggressive lines, the front bumper now has "air deflectors" on the air intakes to cool the brakes, and the side "Air Breathers" have bigger air outlets. Around back, the tailpipes are wider, the taillights are slimmer, and there's now a light bar that stretches across the tail.
7 Series interior and in-car technology
The current-generation 7 Series helped usher in a more overtly luxurious era for BMW interiors, with glitzier materials and a more visually interesting design that move further away from the brand's historic austere norm. While successful in that endeavor, the 7 Series doesn't possess the sort of opulent vibe of a Mercedes S-Class or high-style distinctiveness of the Lexus LS. That's a matter of taste, however. In terms of quality, there are certainly no complaints, and there are ample options available to spruce things up like quilted leather seats, an Alcantara headliner and extended wood trim.
In the 2020 7 Series is dominated by technology, which is immediately evident when you sit down in the driver's seat to greet the new all-digital instrument panel and the carryover 10.25-inch iDrive infotainment display. The latter is a touchscreen, but there's also a redundant control knob and natural voice recognition controls that we discovered work pretty well. Using natural speech, it successfully found a hotel by name on the first attempt. Less successful is the system's interaction with Apple CarPlay, which is only included as part of a one-year trial subscription. It's standard or optional for a one-time charge in the cars of other brands.
How big is the BMW 7 Series?
Unlike in the past, there is only one body length for the 2020 7 Series. Effectively, it's the equivalent of the old extended L model, and as a result, you can expect a colossal amount of back seat room. You certainly don't need to opt for the $3,900 Luxury Rear Seating package that adds adjustable, massaging, heated and ventilated outboard seats with squishy headrest pillows – but it certainly doesn't hurt. We tested the 7 Series with and without it, and must say, the extra comfort it affords is well worth the extra cost relative to the already lofty price tag.
7 Series' performance and fuel economy
The 2020 BMW 740i models, both with standard rear-wheel drive and optional xDrive all-wheel drive, have a 3.0-liter turbocharged inline-six that produces 335 horsepower and 330 pound-feet of torque. It punches well above its weight class, though, delivering this big sedan from 0-60 mph in a swift 5.3 seconds (according to BMW estimates). Fuel economy is also quite excellent at 22 mpg city, 29 mpg highway and 24 mpg combined with RWD. The addition of xDrive only lowers those figures to 20/28/23. In a week with a 740i xDrive, including a six-hour highway road trip, we managed 28.6 mpg. That's excellent for such a big, powerful sedan.
The 745e xDrive is a plug-in hybrid consisting of an inline-six engine and an electric motor fed by a 12-kWh lithium-ion battery pack. Combined system output is 330 hp and 389 lb-ft. BMW estimates it'll hit 60 in 4.9 seconds. EPA estimates indicate it'll go 16 miles on its plug-in electric charge, achieve 22 mpg combined thereafter, and is rated at 56 MPGe. Note that its 290 miles of total range is substantially lower than the 740i, which can go more than 550 miles on a tank.
And finally, the Alpina B7 pictured below has a 4.4-liter turbo V8 specially tuned by BMW's Alpina tuning partner. It produces 600 hp and 590 lb-ft of torque. BMW/Alpina estimate a 0-60 time of 3.5 seconds – yes, quicker than the M760i, probably because its V8 weighs less than a V12. Fuel economy is 17/25/20 mpg.
What's the 7 Series like to drive?
It's now been quite some time and multiple generations since the BMW 7 Series was considered the most driver-oriented flagship sedan. Today, for better and for worse, it's a more comfort-focused, high-speed cruiser in keeping with the Mercedes S-Class. Indeed, its standard air suspension delivers a pillow-like ride that sops up bumps, the cabin is casket-quiet, and its steering is nice-and-easy at low speeds and easily held steady at higher ones. It all amounts to a car that reduces fatigue significantly on long journeys.
Now, if you are looking for a driver-oriented flagship, the 7 Series will be a bit disappointing. The steering is pretty numb and not as sharp even in the sportiest of drive modes, and although the Carbon Core structure is abundantly stiff and the suspension expertly tuned, this is really not a car you strive to take corners in. If you are looking for a big car with more verve, the Porsche Panamera is a better choice, and believe it or not, so too is the new Lexus LS.